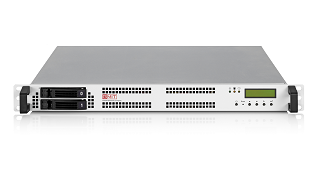 IGP designs fault tolerant contribution systems for live program delivery over the internet.
Rely on Rohde & Schwarz GMIT RelayCaster servers for fault tolerant contribution networks delivering live programming over the internet mitigating Jitter and up to 25% packet loss. Whether connecting studios, stadiums for live feeds or transporting 60 Mbps Multiplexes to transmission sites, RelayCaster can make mediocre internet circuits in to a super highway.
The RelayCaster Streaming Protocol (RCSP) offers a turnkey solution that enables optimized transmission of MPEG streams. With RelayCaster, reliability and data rates of distributing live content can be greatly improved, and packet loss issues can be solved efficiently. RelayCaster allows inexpensive redundancy in connectivity and may avoid expensive contracts with CDN service providers.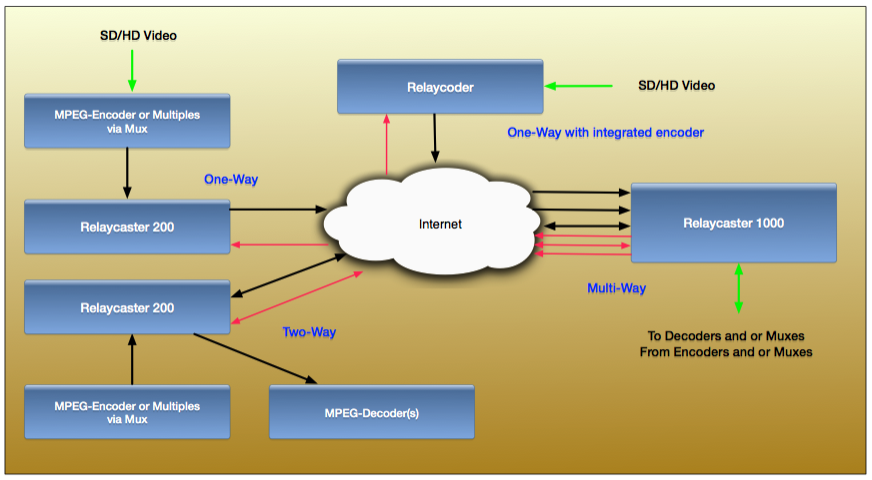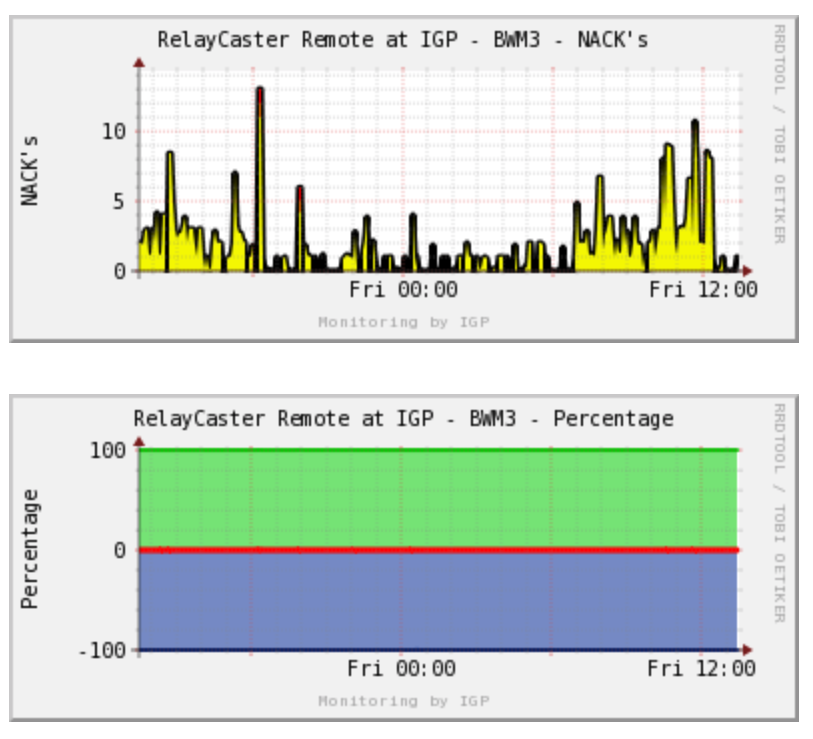 RelayCaster 200:
Best in Class packet loss recovery over internet
Handles up to 25 Mbps
Use same device to collect video and send to remote multiplex
1 U 19" rackmount
Dual power supply option
RelayCaster 1000:
Best in Class packet loss recovery over internet
Handles up to 400 Mbps or 45 HDTV in and outgoing channels
Use same device to collect video and send to remote multiplex
1 U 19" rackmount
Dual power supply option
RelayCoder Main Features:
Industry leading encoding efficiency
Best in Class packet loss recovery over internet
Seamless bitrate reduction in case of congestion
Streams directly in to DVB multiplex
Encodes MPEG-2, H.264
H.265, 4:2:2 and UHD option
Up to 8 stereo pairs option
1 U 19" rack mount
Dual power supply option