IGP provides complete monitoring solutions for DVB transmission chains. These monitoring solutions follow the path of remote contribution stations, local play-out systems, fiber links and satellite and Direct-to-Home links.
Redundancy Manager – Intelligent Switching Based on Multiple Sensors
Switching of chains is based on complex parameter comparisons and will allow automatic and precautionary switching based on:
contribution content;
MUX content;
packet / bandwidth comparisons;
live weather information.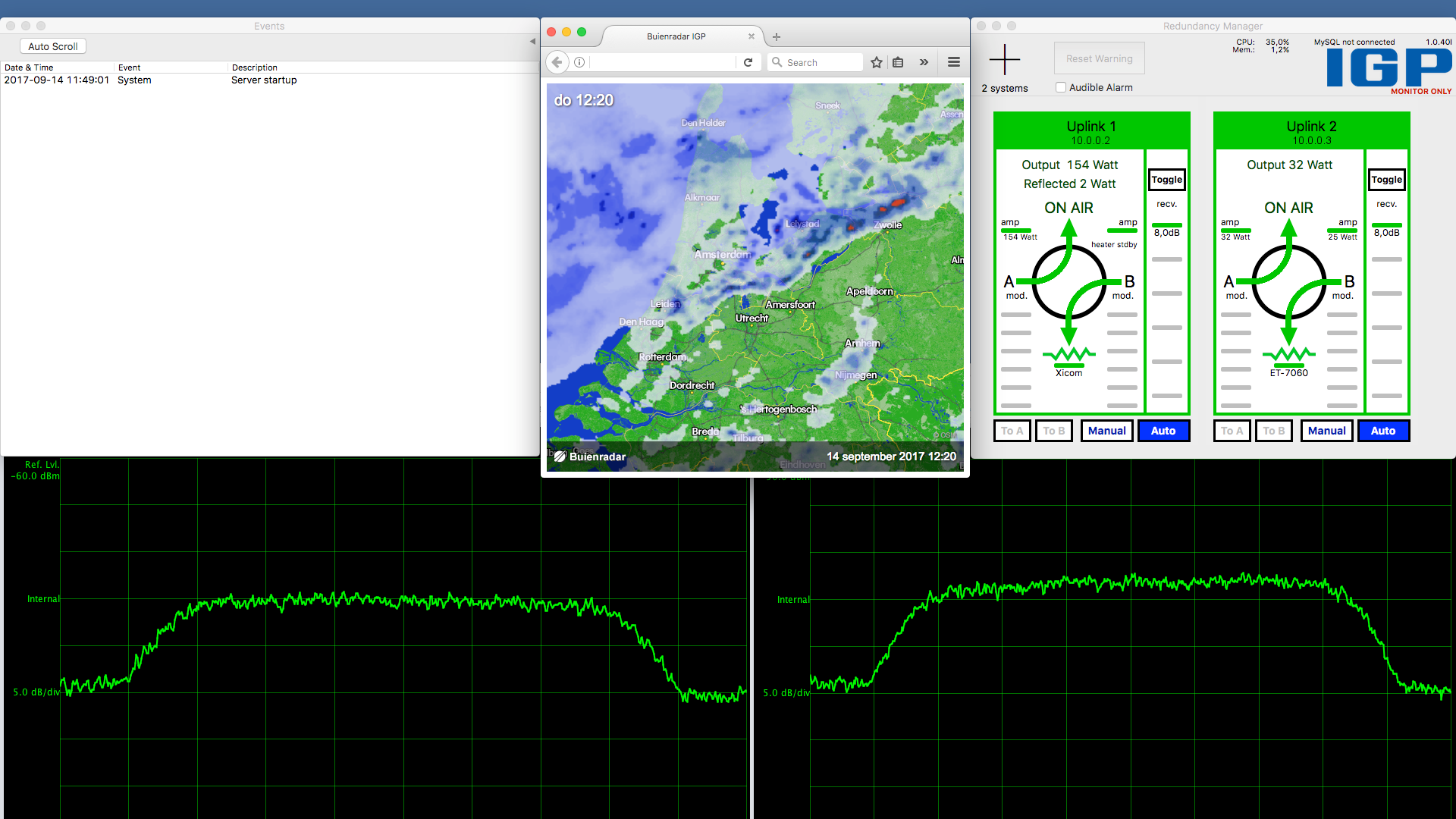 VPS-Hub – Automated Carrier Management for SNG
IGP has a long standing reputation on Automated Frequency Management of SNG's, allowing efficient dynamic use and making operation as easy a dialling the required bandwidth.